*+* I Have An Addiction *+*
I've got an addiction that I want to share
It's growing inside of me urging me to care
It's totally consuming even in my dreams
It's the love of Jesus taking over me
This addiction is for the Father,Son and Holy Ghost
I want to share with all this over powering force
It comes over me from each waking day
It flows out of my spirit urging me to pray
This addiction is a good one not that of the world
It has healing power as I speak out the Holy word
Oh if I could share this addiction then you too would see
How wonderful is it's power that now consumes me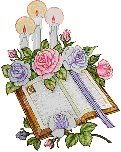 If you want to receive this addiction too
Then pray for the Holy Spirit baptism to wash over you
It gives you a new peace and joy like no other
You then will also care for the soul of another
Oh that the world would be addicted too
An addiction that brings eternal life for you
It causes you to sing and speak Jesus name
I promise you that never will you be the same
Come one ,come all get this revelation
Being addicted to Jesus is promise of salvation
How I love to share the gospel of good news
I can only pray it will become an addiction for you!
Praises be to to the Father ,Son and Holy Ghost
For giving me an addiction that has saved my soul
Glory and honor to all the trinity
I love my addiction that has come from thee!
By ; Pastor Linda Begley 8-17-08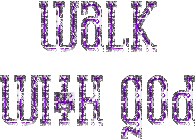 Psalm 3:
3.But thou, O LORD, art a shield for me; my glory, and the lifter up of mine head.
4.I cried unto the LORD with my voice, and he heard me out of his holy hill. Selah.
5.I laid me down and slept; I awaked; for the LORD sustained me.