A Present Of Truth-
Tradition or Revelation Ensue?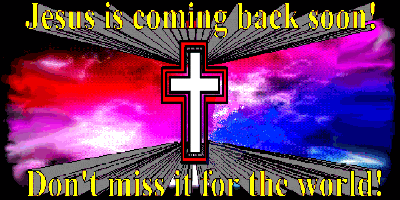 Down through the years an injustice has been done
Passed down from our parents and their parents on and on
Inadvertently or unknowingly this is when lies begun
Celebrated down through the ages came manmade traditions
Innocently and unbeknownst to both you and me
The truth was withheld as traditions birthed lies
down through history
I think the lie of santa clause may be the worse one
Satan by man turned into santa to highjack the glory of God's Son

As in John 10:10a states the thief comes

To steal ,kill and destroy ....as he attempts to remove Jesus
The fact is gift giving became popular by a man name St.Nicholas
In John 8:31-32"If" we abide ,it is the truth that frees us
The truth is the grinch never has stolen Christmas

Research has shown Jesus wasn't born on December 25th
Theologians and some scientist believe it's when He was conceived
Therefore God's hidden truth revealed as to when life begins
Praise God the Savior of the world wasn't aborted back then

For God so loved the world He gave His only begotten Son
Lovingly wanting a family the greatest gift He gave everyone
Later the Magoi not magi as a convoy seeked out Jesus the infant boy
Three gifts were given leading to an untruth of 3 wisemen even the
nativity is depicted wrong

For Jesus' birthday was in the consolation of virgo around Sept 12th
Therefore it was on December 25th the Magoi following the star
entered the home where Jesus dwelt
Both research and technology has helped to pinpoint the eastern star's date
Jesus was according to their findings 14 months old when the gifts were gave

Now getting back to how and where Christmas holiday begun
A manmade tradition has blinded the eyes of most everyone
While it's always good to give and fill hearts with joy
The truth is satan invented santa as another biblical detour

As with every manmade traditions the stores always monopolize
With each passing year they cleverly prey and benefit on lies
It is God's truth that sets us free as well as John 8:31 I hope you realize
We're warned not to follow after manmade traditions that leads to demise

Jesus said the Holy Spirit will lead us into all truth
As I seek out and it's revealed He leads me to share with you
The truth is satan better known as santa on this holiday is reaping more
Some committing suicide or robbing and killing as lives are being destroyed

Can you even see John 10:10 on satan's part being a decoy
Manipulating and lying down through the years to all girls and boys
Literally setting into motion the greed of gimme and I want syndrome
Needless to say this manmade holiday is fooling most everyone

On every household in America and around the world
Many are in bondage by our own devises without the truth heard
Jesus came that we would have life and have it more abundantly
I prayed the Holy Spirit on this truth would lead and guide me

For persecution I know I'll get but it's been revealed to me
Not to be a manpleaser or seek to be Ms. Popularity
For it is only His truth and oracles of God that sets us free
Can any honestly justify pleasing God in these traditions of insanity

The word of truth seeked out guides us into His will to be pleasing
In James 1:5 God tells us to ask for wisdom He gives liberally
Some can't handle the truth and some just don't want to
I tell you the truth this revelation is to free both me and you

All good gifts come from the Father of lights above
He sees His children still in bondage for lack of truth thereof
Although it was manmade there was an attempted point in time
That Christmas to christians was based solely to celebrate the Christ child

For God inhibits the praises of His people when giving glory to Him
Yet the enemy is just as quick to corrupt and turn it into sin
The early christians known as puritans years ago tried to ban it
The only truth and guidance we have is God's word and the Holy Spirit
At first when this knowledge was given it was overwhelming
Taking me back to my childhood years when told there's no santa was devastating
Or when I was told it really wasn't a tooth fairy that came into my room
The unveiling of all these lies filled my soul with so much gloom

The traditions continue training the children for future lies
When many unknowingly on God's word they've been compromised
Down through the years many poems of Christmas I've shared and did not see
The truth on traditions I didn't realize until the Holy Spirit revealed it to me

The Holy Child was conceived in what we celebrate as the season
It breaks my heart to see all the greed and lust rising up with lies in our children
While the true spirit which is Christ' birth seems to have fallen by the wayside
For we should daily focus on the gift of giving and love without God's word being compromised

Throughout the years past righteous anger would rise up in me
Trying to defend Christmas and even the Christmas tree
When I seen the word Holiday being put instead of Christmas
I wonder now if it wasn't God Himself trying to enlighten us
on the truth of "Christmas" and the birth date of Jesus

Because Christmas has the word Christ in it many are deceived
Upon my seeking the truth I found the pagan goddess' symbol was the pine tree
The same goddess known as Ashtaroth (Ashtoreth) that invented Easter deceiving many
She was the wife of Ba'al in Greek mythology in the O.T. GOD gives us warning

Lovingly Presented In Christ ;
Pastor Linda Begley
Jesus Loves You so much and so do I!!
UPDATE...As I knew there would be persecution for this
so as I am taught to do I have placed even more scriptures
in the past few days,it is God's word below that is important,
and that I hope to share along with the gift He has given me,poetry.
For I do as unto the Lord.Amen
To God Be All the Glory forever and ever!

please look up origin of Christmas for many more truths
after you read the scriptures I have shared below with you.

(King James Version)
Colossians 2:8
Beware lest any man spoil you through philosophy
and vain deceit, after the tradition of men,
after the rudiments of the world, and not after Christ.

1 Sam.7:3-4
3 And Samuel spake unto all the house of Israel, saying,
If ye do return unto the LORD with all your hearts,
then put away the strange gods and Ashtaroth from among you,
and prepare your hearts unto the LORD, and serve him only:
and he will deliver you out of the hand of the Philistines.
4 Then the children of Israel did put away Baalim and Ashtaroth,
and served the LORD only.
1 Kings 11:33-35
33 Because that they have forsaken me, and have worshipped
Ashtoreth the goddess of the Zidonians, Chemosh the god
of the Moabites, and Milcom the god of the children of Ammon,
and have not walked in my ways, to do that which is right
in mine eyes, and to keep my statutes and my judgments,
as did David his father.
34 Howbeit I will not take the whole kingdom out of his hand:
but I will make him prince all the days of his life for David
my servant's sake, whom I chose, because he kept my commandments
and my statutes:
35 But I will take the kingdom out of his son's hand,
and will give it unto thee, even ten tribes.
James 1:13-17
13 Let no man say when he is tempted, I am tempted of God:
for God cannot be tempted with evil, neither tempteth he any man:
14 But every man is tempted, when he is drawn away of
his own lust, and enticed.
15 Then when lust hath conceived, it bringeth forth sin:
and sin, when it is finished, bringeth forth death.
16 Do not err, my beloved brethren.
17 Every good gift and every perfect gift is from above,
and cometh down from the Father of lights,
with whom is no variableness, neither shadow of turning.
James 1:5,13-17
5 If any of you lack wisdom, let him ask of God,
that giveth to all men liberally,
and upbraideth not; and it shall be given him.
13 Who is a wise man and endued with knowledge among you?
let him shew out of a good conversation his works
with meekness of wisdom.
14 But if ye have bitter envying and strife in your hearts,
glory not, and lie not against the truth.
*****************************
15 This wisdom descendeth not from above, but is earthly,
sensual, devilish.
16 For where envying and strife is,
there is confusion and every evil work.
17 But the wisdom that is from above is first pure,
then peaceable, gentle, and easy to be intreated,
full of mercy and good fruits, without partiality,
and without hypocrisy.
John 10:10
The thief cometh not, but for to steal,and to kill,and to destroy:
I am come that they might have life,
and that they might have it more abundantly.
Rom.12:2
And be not conformed to this world: but be ye transformed
by the renewing of your mind, that ye may prove what is that good,
and acceptable, and perfect, will of God.
Matt.7:13-14
13 Enter ye in at the strait gate: for wide is the gate,
and broad is the way, that leadeth to destruction,
and many there be which go in thereat:
14 Because strait is the gate, and narrow is the way,
which leadeth unto life, and few there be that find it.
Rom.13:8-14
8 Owe no man any thing, but to love one another:
for he that loveth another hath fulfilled the law.
9 For this, Thou shalt not commit adultery, Thou shalt not kill,
Thou shalt not steal, Thou shalt not bear false witness,
Thou shalt not covet; and if there be any other commandment,
it is briefly comprehended in this saying, namely,
Thou shalt love thy neighbour as thyself.
10 Love worketh no ill to his neighbour:
therefore love is the fulfilling of the law.
11 And that,knowing the time, that now it is high time to awake
out of sleep: for now is our salvation nearer than when we believed.
12 The night is far spent, the day is at hand: let us therefore cast
off the works of darkness, and let us put on the armour of light.
13 Let us walk honestly, as in the day; not in rioting and drunkenness,
not in chambering and wantonness, not in strife and envying.
14 But put ye on the Lord Jesus Christ, and make not provision
for the flesh, to fulfil the lusts thereof.
2 Peter 1:4-17
(As in verse 16 below,would Christmas not be described
as a cunningly devised fable?)
4 Whereby are given unto us exceeding great and precious promises:
that by these ye might be partakers of the divine nature,
having escaped the corruption that is in the world through lust.
5 And beside this, giving all diligence, add to your faith virtue;
and to virtue knowledge;
6 And to knowledge temperance; and to temperance patience;
and to patience godliness;
7 And to godliness brotherly kindness; and to brotherly kindness charity.
8 For if these things be in you, and abound, they make you that ye
shall neither be barren nor unfruitful in the knowledge
of our Lord Jesus Christ.
9 But he that lacketh these things is blind, and cannot see afar off,
and hath forgotten that he was purged from his old sins.
10 Wherefore the rather, brethren, give diligence to make your calling
and election sure: for if ye do these things, ye shall never fall:
11 For so an entrance shall be ministered unto you abundantly into
the everlasting kingdom of our Lord and Saviour Jesus Christ.
12 Wherefore I will not be negligent to put you always in
remembrance of these things, though ye know them,
and be established in the present truth.
***********************************
13 Yea, I think it meet, as long as I am in this tabernacle,
to stir you up by putting you in remembrance;
14 Knowing that shortly I must put off this my tabernacle,
even as our Lord Jesus Christ hath shewed me.
15 Moreover I will endeavour that ye may be able after my decease
to have these things always in remembrance.
16 For we have not followed cunningly devised fables,
when we made known unto you the power and coming of
our Lord Jesus Christ, but were eyewitnesses of his majesty.
17 For he received from God the Father honour and glory,
when there came such a voice to him from the excellent glory,
This is my beloved Son, in whom I am well pleased.
********************************************************************
2 Peter 2:14-15
14 Having eyes full of adultery, and that cannot cease from sin;
beguiling unstable souls: an heart they have exercised with
covetous practices; cursed children:
15 Which have forsaken the right way, and are gone astray,
following the way of Balaam the son of Bosor,
who loved the wages of unrighteousness;
Rev.21:8
But the fearful, and unbelieving, and the abominable,
and murderers, and whoremongers, and sorcerers,
and idolaters, and all liars, shall have their part in
the lake which burneth with fire and brimstone:
which is the second death.
Isaiah 29:13-23 (King James Version)
13 Wherefore the Lord said, Forasmuch as this people draw near me with their mouth,
and with their lips do honour me, but have removed their heart far from me,
and their fear toward me is taught by the precept of men:
14Therefore, behold, I will proceed to do a marvellous work among this people,
even a marvellous work and a wonder: for the wisdom of their wise men shall
perish, and the understanding of their prudent men shall be hid.
15 Woe unto them that seek deep to hide their counsel from the LORD,
and their works are in the dark, and they say, Who seeth us? and who knoweth us?
16 Surely your turning of things upside down shall be esteemed
as the potter's clay: for shall the work say of him that made it,
He made me not? or shall the thing framed say of him that framed it,
He had no understanding?
17 Is it not yet a very little while, and Lebanon shall be turned into
a fruitful field, and the fruitful field shall be esteemed as a forest?
18 And in that day shall the deaf hear the words of the book,
and the eyes of the blind shall see out of obscurity, and out of darkness.
19 The meek also shall increase their joy in the LORD,
and the poor among men shall rejoice in the Holy One of Israel.
20 For the terrible one is brought to nought, and the scorner is consumed,
and all that watch for iniquity are cut off:
21 That make a man an offender for a word, and lay a snare for him that
reproveth in the gate, and turn aside the just for a thing of nought.
22 Therefore thus saith the LORD, who redeemed Abraham, concerning the
house of Jacob, Jacob shall not now be ashamed, neither shall his face now wax pale.
23 But when he seeth his children, the work of mine hands,
in the midst of him, they shall sanctify my name, and sanctify the Holy One
of Jacob, and shall fear the God of Israel.
Mark 7:6-8
6 He answered and said unto them, Well hath Esaias prophesied of
you hypocrites, as it is written, This people honoureth me with
their lips, but their heart is far from me.
7 Howbeit in vain do they worship me, teaching for doctrines the
commandments of men.
8 For laying aside the commandment of God, ye hold the tradition of men,
as the washing of pots and cups: and many other such like things ye do.
John 4:23-24
23 But the hour cometh, and now is, when the true worshippers
shall worship the Father in spirit and in truth: for the Father
seeketh such to worship him.
24 God is a Spirit: and they that worship him must worship him
in spirit and in truth.
Deut.12:29-31
29 When the LORD thy God shall cut off the nations from before thee,
whither thou goest to possess them, and thou succeedest them,
and dwellest in their land;
30 Take heed to thyself that thou be not snared by following them,
after that they be destroyed from before thee; and that thou enquire
not after their gods, saying, How did these nations serve their gods?
even so will I do likewise.
31 Thou shalt not do so unto the LORD thy God: for every abomination
to the LORD, which he hateth, have they done unto their gods; for even
their sons and their daughters they have burnt in the fire to their gods.
Rev.18:1-8
1 And after these things I saw another angel come down from heaven,
having great power; and the earth was lightened with his glory.
2 And he cried mightily with a strong voice, saying, Babylon the great
is fallen, is fallen, and is become the habitation of devils, and the hold
of every foul spirit, and a cage of every unclean and hateful bird.
3 For all nations have drunk of the wine of the wrath of her fornication,
and the kings of the earth have committed fornication with her,
and the merchants of the earth are waxed rich through the abundance
of her delicacies.
4 And I heard another voice from heaven, saying, Come out of her,
my people, that ye be not partakers of her sins, and that ye receive
not of her plagues.
5 For her sins have reached unto heaven,and God hath remembered her iniquities.
6 Reward her even as she rewarded you, and double unto her double according
to her works: in the cup which she hath filled fill to her double.
7 How much she hath glorified herself, and lived deliciously, so much torment
and sorrow give her: for she saith in her heart, I sit a queen,
and am no widow, and shall see no sorrow.
8 Therefore shall her plagues come in one day, death, and mourning,
and famine; and she shall be utterly burned with fire:
for strong is the Lord God who judgeth her.

John 8:27-35,42-47
27 They understood not that he spake to them of the Father.
28 Then said Jesus unto them, When ye have lifted up the
Son of man, then shall ye know that I am he,
and that I do nothing of myself; but as my Father
hath taught me, I speak these things.
29 And he that sent me is with me: the Father hath not
left me alone; for I do always those things that please him.
30 As he spake these words, many believed on him.
31 Then said Jesus to those Jews which believed on him,
If ye continue in my word, then are ye my disciples indeed;
32 And ye shall know the truth, and the truth shall make you free.
33 They answered him, We be Abraham's seed,
and were never in bondage to any man: how sayest thou,
Ye shall be made free?
34 Jesus answered them, Verily, verily, I say unto you,
Whosoever committeth sin is the servant of sin.
35 And the servant abideth not in the house for ever:
but the Son abideth ever.
42 Jesus said unto them, If God were your Father,
ye would love me: for I proceeded forth and came from God;
neither came I of myself, but he sent me.
43 Why do ye not understand my speech? even because
ye cannot hear my word.
44 Ye are of your father the devil, and the lusts of your father
ye will do. He was a murderer from the beginning,
and abode not in the truth, because there is no truth in him.
When he speaketh a lie, he speaketh of his own:
for he is a liar, and the father of it.
45 And because I tell you the truth, ye believe me not.
46 Which of you convinceth me of sin? And if I say the truth,
why do ye not believe me?
47 He that is of God heareth God's words:
ye therefore hear them not, because ye are not of God.

Several years ago the Holy Spirit spoke to my spirit
to look up the origin of Easter,I am on a treasure hunt
seeking God's Will and truth in His Holy Word.
I wasn't attempting to seek this out,but the Holy Spirit
stirred me up strongly ,revealing things to me and in so
doing my own body was being crucified by my own beliefs
from childhood.This truth is still manifesting in me
and with each time I pick up the word over these past 4 days
more and more truth is planted.TRUTH is things according to
God's word and laws to perfect us and show us what His acceptable
will is.This poem alone is long but I have learned not to quench
the Holy Spirit.Many scriptures have been added here,
ONLY for those that wish to read and see How the word of God
led me into this revelation of present truth revealed to me.
I love you all dearly and am only being obedient to my Lord
by sharing.For "JESUS" is the Only Reason for All Seasons!Amen!
I even had to look up the word "Ensue"when the title was given to me!

Thank-you precious Holy Spirit,
I covet the revelations thou has given me.
Precious Jesus,lover of my soul,you are my all and all,
thank-you for making me whole!YOU are the Gift that keeps on giving!
I attempt to celebrate your life,death and resurrection daily.