*Friends Are A Colorful Bouquet*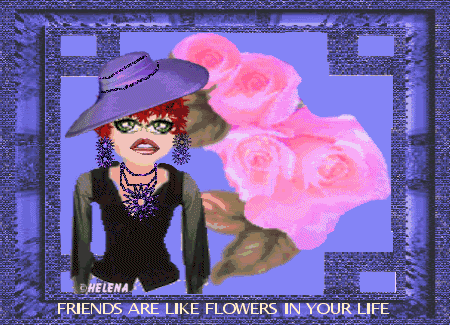 Friends Are A Colorful Bouquet
My friends are each a flower to me
All delightful and full of such beauty
I love flowers and love my friends too
Without their presence what would I do?
Flowers and friends are both gifts from God
They have a sweet savor I can't get enough of
The winds of life may come and go
But they remain lovely as my bouquet grows
What would this world be without them
I shutter to think that it may come to an end
For without their beauty life would cease
Because they all mean the world to me
I love all varieties but my favorite is a rose
Just like each of my friends the colors grow
Awe the beauty my bouquet displays
In season or out of season in my heart they stay
I have many so delicate from the life's storms
I pray over them that God keep them warm
For He is the creator of all their beauty
Sharing in his love is my heart's destiny
God bless you all, My beautiful bouquet!!
Lovingly In Christ ; Linda Begley
Thank-you again Helena, your graphic and song inspired yet another poem :-)