Jesus Is Always There And He Cares
Whoever you are,Jesus loves you and I do too
Do you know the enemy is out to destroy you
In these last days he has many tools
His favorite weapon is to use loved ones for abuse
He takes the love God put in our hearts
And in his evil cunning way this is where he starts
He'll use them as a weapon to come against you
Putting thoughts in their mind that manifest to be cruel
The bible was written for our life manual
God's spoken word is our weapon against the devil
We're told to take thoughts captive that's not of Christ
To walk in love to have a more abundant life
It's in reading God's word that it's revealed to us
The tactics of the devil and the love of Jesus
The reading of the word will renew our mind
To speak words uplifting,loving and kind
There is nobody immune to the devil's lies
But Jesus came as a living sacrifice
Now when the devil comes with lies to destroy
The children of God can rise up against his ploy
No man is ever promised tomorrow
No man is ever promised to never have sorrow
But Jesus promises He'll never leave nor forsake you
It is His love in all trials that carry us through
So if your heart is weary today
Call upon Jesus and He'll show you the way
For He is so near to the broken hearted
On Calvary His love for mankind was imparted
When bad things happen many want to blame God
For they have not the knowledge of satan's plot
To seek and devour whomever he can
To destroy lives and hinder God's plan
I come with a message from God to you
With open arms He's waiting to do
Everything His word has promised in truth
To give life abundant with mercy and grace too
By ; Pastor Linda Begley
10-8-09
Psalm 90:12
So teach us to number our days,
that we may apply our hearts unto wisdom.
John 10:10
The thief cometh not, but for to steal, and to kill,
and to destroy: I am come that they might have life,
and that they might have it more abundantly.
Prov.25:11
A word fitly spoken is like apples of gold in pictures of silver.
1 Peter 3:8,9 Amplified
8Finally, all [of you] should be of one and the same mind (united in spirit), sympathizing [with one another], loving [each other] as brethren [of one household], compassionate and courteous (tenderhearted and humble).
9Never return evil for evil or insult for insult (scolding, tongue-lashing, berating), but on the contrary blessing [praying for their welfare, happiness, and protection, and truly pitying and loving them]. For know that to this you have been called, that you may yourselves inherit a blessing [from God--that you may obtain a blessing as heirs, bringing welfare and happiness and protection].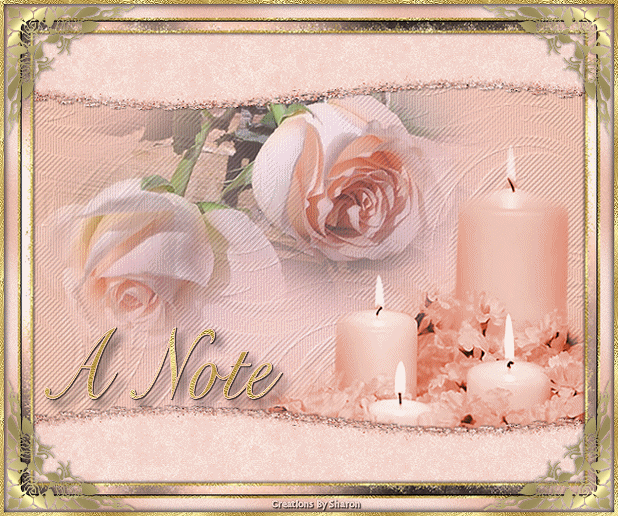 If you don't know Jesus or if you have turned away.My prayer is that you will reach out to Him today.The peace and joy He gives is beyond anything this old world has to offer.Lives are being destroyed through alcohol,drugs and divorce.Just go to Him in prayer and talk to Him as a friend,ask Him to forgive your sins and to take your life and do something with it.Then get in His word for a quickening and renewing of your mind.To not desire the things of this world but for God's perfect will to be done in your life.The Holy Spirit will comfort and guide you.We are in prophetic days and the enemy's attack is on our youth and marriages.Please be safe under the protection of Jesus and feel His love unlike any other can offer.Fall in love with Jesus today and He'll take you places you have never been before by seeing and hearing with spiritual eyes and ears.Find a good bible based church for there are may uprising that say there is other ways to heaven,don't get caught up in any that doesn't match up to the word of God. For Jesus is the ONLY way, The truth and the LIFE. If you would like to email me,please leave your name and email addy in my guestbook and I will be in touch. Until then, may God bless and keep you in His tender loving care.
Lovingly In Christ ; Pastor Linda Begley