Happy New Year_Draw Jesus Nearer
Another year has gone and a New Year is upon us
Opportunity to serve and honor our Lord Jesus
Although many have rebelled in years past
He remains the Alpha and Omega the First and the Last
Many years ago He proclaimed for His church
The gates of hell will not prevail against your rebirth
For the bible plainly states we are the generation
That will see the fulfillment of the book of Revelation
Oh how He longs to take all under His wings
To except the gift of eternal life and peace He brings
Along with peace ,there's joy and many blessings
His gifts of loving kindness so many are missing
He died for you so won't you live for Him?
He wants to give you eternal life free of sin
It's not religion He wants you to seek
It's a personal relationship with Him to keep
For although it's perilous times in which we live
He wants to make you heirs for His promises to give
For Our Father in heaven will never go bankrupt
Seek the kingdom of God for things of this world's corrupt
My prayer is for all a truly Happy New Year
To keep your eyes upon Jesus to draw Him more near
For all mankind to know the importance of prayer
That in times of trouble Jesus will be there
A special blessing goes out to all my sisters and brothers
Thanking you for all the prayers sent up to the Father
You're all a beautiful gift sent from heaven above
From my heart I send you this blessing full of love
" 2009 "
I pray this verse of 2:9 manifest in 2009
Happy New Year To All !! Lovingly and Prayerfully ;
1 Peter 2:9
But ye are a chosen generation, a royal priesthood, an holy nation, a peculiar people; that ye should shew forth the praises of him who hath called you out of darkness into his marvellous light;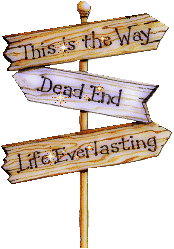 2 Corinthians 5:17
Therefore if any man be in Christ, he is a new creature: old things are passed away; behold, all things are become new.