Our Words Bring Forth Power Part 2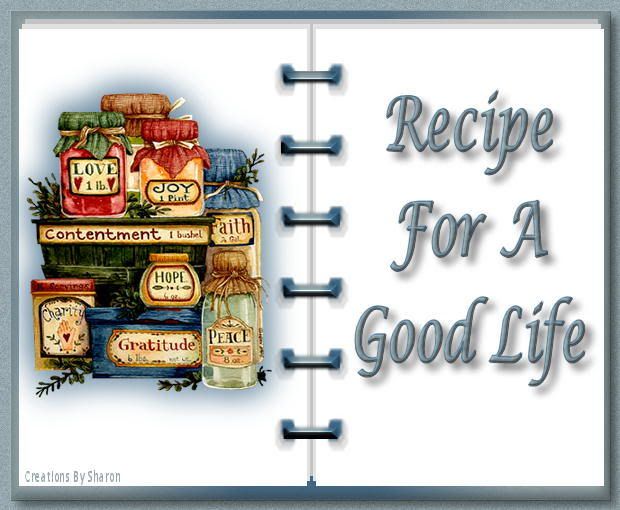 Pt 2 Sermon/Our Words Bring Forth Power On Earth
Hello Friends, I pray that today finds you in joy,peace and good health. I pray you will feed on this 2nd part of a 2 part message.
The enemy so wants us to speak out the words in the natural of what we feel and or see than speaking out the word of God by faith of what His word says of our circumstances.
He has left us the owners manual to get our words in alignment with His.This is the infalible word of God "The Holy Bible" God is watching over His Word to perform it. His Word will not return void. When performing under His laws and plans we are working and speaking under an order of higher manifestations than that of man's plans and ways.
God backs His word because it is a covenant that we as believers have with Him.We are operating as one with Him when we use His words and principles to do things and also creat things with our words. It is the law of confession, Whatsoever a man speaketh he has.When we speak His words out in faith His Super is put with our natural. Thus come forth the word "Supernatural" which brings forth good things and miracles.
Jeremiah 1:12 Then said the LORD unto me, Thou hast well seen: for I will hasten my word to perform it.
Numbers 23:19 God is not a man, that he should lie; neither the son of man, that he should repent: hath he said, and shall he not do it? or hath he spoken, and shall he not make it good?
Ezekial 22:

30

And I sought for a man among them, that should make up the hedge, and stand in the gap before me for the land, that I should not destroy it: but I found none.
2 Chron.7:14 If my people, which are called by my name, shall humble themselves, and pray, and seek my face, and turn from their wicked ways; then will I hear from heaven, and will forgive their sin, and will heal their land.
My friends, these verses are so meaningful for our life situations! God's word is Life unto us and our land! We've got to speak the word out, We got to pray the answer out to God and speak it into life,He knows the problems before we speak them in prayer,this is why He has told us whatsoever ye bind on earth will be bound in heaven and whatsoever you loose on earth will be loosed in heaven. He has given us domininion,authority,to meditate and BIRTH good things in our life and world. He never intended for His creation to disobey and create Hell on earth.
Psalms 103:20 Bless the LORD, ye his angels, that excel in strength, that do his commandments, hearkening unto the voice of his word.
In the spiritual laws speaking by faith and believing to receive will cause the manifestation
of the power of God's word to be birthed. PLEASE get a revelation, that the same manifestations happen in the natural if you speak out what is wrong,what will probably happen,how you feel,it will birth out something you will reap that you didn't want. It is so important to grasp this. WE WILL BE HELD ACCOUNTABLE FOR EVERY IDLE WORD WE SPEAK! What are you calling forth to happen today? Is it what you see and feel and hear, Or is it by faith speaking the answer to the circumstances. Like meerly stating, I don't care what the doctors report says, I will trust in God. What the enemy meant for bad God will turn around for the good. God is love, He gets accused of doing bad things and HE is not the one that does it. But when we turn to Him, He is the one to make it right. Sometimes things happen in our lives that will cause us to call on God ,when if it hadn't happened there is no telling how long it would have been for us to seek Him and turn to Him,or rededicate our life to Him. We are in actuallity the prophets of our own lives. So when we speak out negative things for ourselves or even others we can create some bad stuff!!
The kingdom of God is within us as believers we should try harder to be good ambassadors for our KING ,by being guided by the Holy Spirit the lives within us.Too many people try to fix things and problems their own self and end up birthing things in our life by not listening and praying for guidance. We've got to be quick to listen and slow to speak. It is written "Out of the abundance of the heart a man speaketh." This is why we are told to meditate on the word day and night that it will become deeply rooted and then when we speak the living water "God's Word" will spring forth out of us,supernaturally!
Joshua 1:8
This book of the law shall not depart out of thy mouth; but thou shalt meditate therein day and night, that thou mayest observe to do according to all that is written therein: for then thou shalt make thy way prosperous, and then thou shalt have good success.
It all begins in our thoughts,if you are thinking negative thoughts, bring them captive by acknowledging they ar not good, no good thing will come of them if you speak them out and if need be to get them out of your mind before they get into your heart and cause real corruption, start singing Yes Jesus Loves Me! It works, praise God, the Holy Spirit gave that to me when I felt discouraged and persecuted. God is faithful and always on time. It removed the negative thoughts immediately! Even if you can't sing them out for perhaps being in public or whatever the reason, you can think the words of the song and sing in your mind. At the name of Jesus every knee bows, including our thoughts!
For one of many examples>The children of Israel got what they said.
1

And all the congregation lifted up their voice, and cried; and the people wept that night.
2 And all the children of Israel murmured against Moses and against Aaron: and the whole congregation said unto them, Would God that we had died in the land of Egypt! or would God we had died in this wilderness!
3 And wherefore hath the LORD brought us unto this land, to fall by the sword, that our wives and our children should be a prey? were it not better for us to return into Egypt?
26 And the LORD spake unto Moses and unto Aaron, saying,
27 How long shall I bear with this evil congregation, which murmur against me? I have heard the murmurings of the children of Israel, which they murmur against me.
28 Say unto them, As truly as I live, saith the LORD, as ye have spoken in mine ears, so will I do to you:
34 After the number of the days in which ye searched the land, even forty days, each day for a year, shall ye bear your iniquities, even forty years, and ye shall know my breach of promise.
Just like the children of Israel ended back up in the wilderness, this was caused by them not changing their speech. It isn't called born again for no reason. We have to renew our whole way of life. We have to learn to walk, in the Spirit, We have to learn how to talk, By faith, we have to change what we watch and or listen to. We are the gatekeepers of our very soul. We are in charge of what we allow to enter our eye gates and ear gates. We are in charge of our emotions. We choose our moods, we are in charge of them, Nobody else is! We can choose to break out with praise and worship to God and speak out this is the day that the Lord hath made, I will rejoice and be glad in it, OR....we can choose to act in a way that is not Christlike. It is OUR choice!! Nobody can keep you from being an overcomer but you!! REMEMBER...it is written, "Death and life is in the tongue" Choose LIFE! There is blessings and cursings in our life by our own words. Many people will speak out, Well...my Mom or Dad died at a young age of____ and I probably will too! If you say it often enough it will take root and harvest. Remember, the law of confession!!
So we have the enemy trying to wreak havoc on us and we have our own words that can condemn us. We are given the truth, but as God says; My people perish for lack of knowledge. He sent Jesus into the world to give life more abundantly, but if you give the devil entry into your mind he will destroy you by the thoughts he put there to be spoken out .
Look at John 10:10 The thief cometh not, but for to steal, and to kill, and to destroy: I am come that they might have life, and that they might have it more abundantly.
The bible warns of old wives tales, superstition,idle words,giving the devil place. Here's just a few sayings we have all been guilty of, now think on earlier how I had shared, "Death and life is in the tongue" okay..."That kills me!" or "That scared me to death" or
Some Mothers say;" I'll never get you raised" or "you'll be the death of me" or some parents telling their kids they won't ever amount to nothing! These are words of curses!
I'm not talking voo doo here, I am talking of the law of confession. Speak what you want by faith. If you want healed, the say daily "By his stripes I am Healed" If you are in a financial bind, Speak....God is gonna open up the floodgates and breakthrough is coming!
We are to call things that are not as though they were.
Heb. 11:
1 Now faith is the substance of things hoped for, the evidence of things not seen.
2 For by it the elders obtained a good report.
3 Through faith we understand that the worlds were framed by the word of God, so that things which are seen were not made of things which do appear.
By God's word was all created. God created us in His image and as creators too. We are to subdue, take control and authority to make changes in our life and our world.
Above was just an example of speaking death into your life, even fear,which in reality most words of negativity are caused by fear based thoughts.
We are to be Christlike if we call ourself christians, now I know He is the author and finisher of our faith but he needs us, His containers to plant good word seed. Jesus NEVER spoke an idle word. We too can feed on the word and let it take root and correct ourself when we do confess something that is not in align with what God says about us or for our circumstance. John 3:34 For he whom God hath sent speaketh the words of God: for God giveth not the Spirit by measure unto him. Let's look at that in laymans terms of the amplified bible AMP>John 3:34For since He Whom God has sent speaks the words of God [proclaims God's own message], God does not give Him His Spirit sparingly or by measure, but boundless is the gift God makes of His Spirit!
God is watching over His word and He waits and longs to bring it to past in our lives. He also protects us as we guard His word, and bring it forth with the power He has given us to.
Psalms 34:7 The angel of the LORD encampeth round about them that fear him, and delivereth them.
Exodus 23:20 Behold, I send an Angel before thee, to keep thee in the way, and to bring thee into the place which I have prepared.
Joshua 1:5 There shall not any man be able to stand before thee all the days of thy life: as I was with Moses, so I will be with thee: I will not fail thee, nor forsake thee.
We need to be aware of the ministering angels that are there to work on our behalf to do the word of God that we confess,BUT...if our words are not faith words we stop our angels in their tracks! I'm sure we have all had our turn in wearing our angels out.
I recall a minister saying how pessimist will say well...it feels warm and the sun is shining BUT...look at the clouds, it's gonna rain. He said we need to leave our BUT behind us :-)
Matt.26:52-53
52 Then said Jesus unto him, Put up again thy sword into his place: for all they that take the sword shall perish with the sword.
53 Thinkest thou that I cannot now pray to my Father, and he shall presently give me more than twelve legions of angels?
The only sword we are to use is the word. We most all have come into this kingdom of God and sown bad word seeds.We can turn it around by planting God's word in our heart to weed out and uproot the old ones. Faith comes by reading the word of God. Many times new christians will reap what they had sown from past talk but don't be discouraged, look at the positive, it proves the law of confession and if we speak out words from God's word for our lives We shall reap what we sow also!! Hallelujah!!
Prov. 4:20-22
20 My son, attend to my words; incline thine ear unto my sayings.
21 Let them not depart from thine eyes; keep them in the midst of thine heart.
22 For they are life unto those that find them, and health to all their flesh.
Another good faith seed, feed on this here about the faith of Abraham
17 (As it is written, I have made thee a father of many nations,) before him whom he believed, even God, who quickeneth the dead, and calleth those things which be not as though they were.
18 Who against hope believed in hope, that he might become the father of many nations, according to that which was spoken, So shall thy seed be.
19 And being not weak in faith, he considered not his own body now dead, when he was about an hundred years old, neither yet the deadness of Sarah's womb:
I hope you got a good feeding and plant this deep in your heart. Meditate on it and be blessed! I leave you now with one last verse that pulls this whole teaching together.
Eph. 3:20 Now unto him that is able to do exceeding abundantly above all that we ask or think, according to the power that worketh in us,<<I had to underline that!!!
Have a wonderful day !!! God bless you; Pastor Linda Begley