Sweet Jesus_The Redeemer Of My Soul
(A love song to My Jesus)


I've got a one track mind Jesus
And it is fixed on You
I've got a one track mind Jesus
To do what You want me to
Although this wasn't_ always the case
For the longest time_ I took for granted your grace
But now _I have fallen _completely in love with You
Forever my heart's desire_ is to do what you want me to
This love I have inside_ no one can take away
For your love fills me up_ each hour of the day
My prayer is that others can know you like I do
Never in my lifetime_ have I felt a love so true
I couldn't imagine _a day without You by my side
I shutter to think of _the absence of the holy spirit's guide
Lord I can't comprehend _how others make it through
Of how in their daily lives_ they can walk without you
You are the poetic song _in my heart to stay
You are the joy_ that brightens up my day
You are my reason _for living this life anew
Today and everyday_ I want to worship You
Even in my dreams_ You have appeared to me
Showing me your undying love_grace and tender mercy
Jesus, My Sweet Jesus_I want the world to know
You are my everything ! The redeemer of my soul !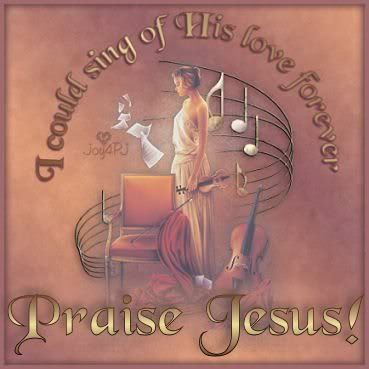 By ; Pastor Linda Begley
8-27-2008
Proverbs 8:21 That I may cause those that love me to inherit substance; and I will fill their treasures.
Ephesians 6:24 Grace be with all them that love our Lord Jesus Christ in sincerity. Amen.
Psalm 37:4 Delight thyself also in the LORD: and he shall give thee the desires of thine heart.
Psalm 145:20 The LORD preserveth all them that love him: but all the wicked will he destroy.