We are sinning against God if we don't vote,and if we don't vote for what His word is aligned up with.
He has given us dominion ,God is not happy with the liberals changing HIS sovereign laws and plan

Hello Friends ,Today I am sharing an email that is so crucial for everyone to take heed in that God is speaking to those that will be willing vessels. There are those that are not listening to God's will in this crucial time. I too have been hearing from God and if I wasn't certain that this wasn't God's way of confirmation cause He does that too I wouldn't boldly step out and speak to you on this subject.For our nation to be blessed we must go back to the following and teaching of God's word. Below is the email,then there will be my poem that God led me to write and has breathed the last stanza in it to me for sometime now. I pray that your hearts will be open and you'll be led by the truth for the sake of all God's peoples.
Dear Friend: sharing from (Pastor Mark Arnold)

This past Tuesday, the McCain / Palin Bus came through a little town called, Lebanon, Ohio. The LORD allowed me to go to the Rally giving them a message that He wanted me to personally deliver.

Sunday Night - a burden hit me that would only shake me to my knees - I prayed and wept for our Nation. Never has my heart been so broken before God. I literally interceded for these wonderful people who do not deserve all the hate against them. The GOD-Haters are going to try everything to stop them, but they will not succeed!

God is not pleased with the "bashing" in the News of this "Anointed" person. He has called her for this time! I promised God that I would pray and hold them up in prayer. I would "listen" out and be mindful of where they were. The following day is important in this time-line...because I didn't even know until God spoke to me...

Monday and into Monday Night - the burden of prayer was so heavy that I was literally shaking and could not stop weeping. I didn't know that they were coming to Ohio. I prayed and walked and wept and walked. I prayed and prayed and wept and prayed...

Tuesday at 2:00 A.M. - God spoke these words to me - "...Go turn the Radio on!" Immediately the the Reporter's Words were - "McCain & Palin Bus to be in Lebanon later this morning for a 10:00 A.M. Rally!"

Immediately on hearing that news, I heard God again...
God said, "You are to go. You will meet them and give them a message for Me!"

I prayed as an intercessor and went to a place in prayer that I don't think I've ever been...because the LORD had just visited me...and I knew I was on a "Mission." I had now been up since Sunday NIght...and now it's Tuesday and I've got to go on the "WORD of the LORD." He sure became My Strength as this unfolds...

I didn't stop praying until I drove over to the town and parked the car The News would later report they were expecting 5,000 people and the actual head-count of those who had been scanned was more than 10,000 people.

I simply obeyed...and God actually told me where to stand, who to talk to...and when to be on the move. I had sure learned on the Mission Field, when God wants to open a door, He will do it at the appropriate time. He always has someone to assist...and even those standing beside you may just be an Angel.

I struck up a conversation with an agent on the ground - he simply said, "I can't allow you to stand here!"
Here is where the bus was going to actual pull up to. They had to make a much larger perimeter so the entire area was now being moved back several blocks. The only other thing he told me to do was to go through the metal detector zone and just watch from the back. So, that's what I did.

Due to sensitivity of the internet..I can't share much of the story as to what happened next was a definite GOD THING ALL THE WAY. Looking over the shoulders and backs and heads of all those people...I knew it would take a miracle for what GOD told me to do.

As I was standing there, two Boy Scouts came running up my back...literally, they almost knocked me to the ground because they were running so fast behind me...up my back and over to the right. These Boy Scouts were about Junior High Age. Their Scout Leader and several others were behind them...but as the two out front was trying to push through the crowd, saying they were late..the smaller scouts were left in the dust. The Scout Leader who was with a McCain Rep from the State grabbed me and told me bring the other Scouts up front as they try to keep up with the first two that just came through.

I just became the leader of the rest of the Scouts to l ead them right up front and center. As the Rep was shouting back at me...to bring the Scouts forward...the people parted just like God parted the Red Sea.

I marched them boys right up front and to the right of the stage as one was looking from the back. When I got there I was fifteen feet from the podium. GOD said, "Stand here, and don't move from this spot."

Within five minutes...the bus pulled up and around the other side McCain, Sarah Palin and her husband Todd stepped up and the speeches took off. I was where God placed me...and even Sarah Palin and Todd were
standing on my side of the stage. I made eye contact, I gave them thumbs up gestures...and I knew they were just happy to see me standing there. Ha Ha

When they came around the podium and started on the other side, I knew they were coming right toward me, a little lady who stood by me, reached up and told the Rep that they had promised a Picture with her because she was the one who had lost a son in Iraq, recently. The Rep confirmed she would get a pic with them and they would talk to her. When McCain came to hug her... he immdiately shook my hand and following his moment with her, I shook his hand as he grabbed my hand, now for the second time, and I said, "God wants you to know that I'm praying for you, Sir!" He thanked me and kept smiling. I repeated that phrase to him five times. He grabbed my hands and looked right into my eyes and said, "I won't make it without prayer. Sir, Thank You for praying for me, and don't let one day go by that you don't pray for me. I need all the prayers that I can get. Thank you, Thank you, Thank you!"

As he moved to my right, Sarah Palin, came over to my left side...standing over the crowd and then looking at the little lady who had lost the son. It took a moment for her to shake some hands and people were pushing in all around. Sarah came and got on her hands and knees on that side of the stage and hugged that little Mom, telling her, "...it was not in vain." She promised her support.

It was at this moment Sarah Palin, reached out for me to help her up and as I was assisting her to stand I was now face to face with her and GOD said, "Open up your Mouth and I will fill it."

Here is what came out...

"God wants you to know that you are a present day Esther!"
[She immdiately began to cry]!
"God wants to tell you that you are Chosen for such a time as this!"
"You are called, and chosen to be a leader."
"Don't lose heart and don't fear man."
"The news and nay-sayers and criticizers are going to be very hateful toward you... and in the days ahead they are going to turn up the heat...but do not
fear."
"You are a present day Esther." You are an Esther. You are an Esther!
"Keep your eyes on GOD and know that He has chosen you to Reign!"
"Stay strong...be strong...don't tire. Don't be weary in well-doing.
Be strong."

Her husband Todd came over and I told him what I told her. He began to cry. I emphasized the fact that he was to guard her at this time...and know that
"...she is GOD-CALLED and GOD-ANOINTED." "...this is a GOD-THING and your wife is a Present day Esther... she is for God to use at this time...She is an Esther...she is an Esther...she is an Esther."
"You will be hated...but stand strong...GOD has called both of you to stand!"
"We are praying and I am praying for you...!"

At this moment, McCain came right to where I was finishing talking to Todd and I told Mr. McCain exactly what I told to Sarah and Todd Palin.

"Mr. McCain, ...they are called of God and she is an Esther."
"Don't lose hope and don't lose heart."
"We are praying for all of you!"

He shook my hand and with a deep look of understanding what I had just said, he said, "Thank you for your prayers and support...I really do mean that!" And he turned and shook more hands...and I watched them as they went through the crowd.

When I got to my car I sat there for quite a long time...knowing the GOD of the Universe had just used me to deliver a message confirming to Sarah and Todd to realize they are truly chosen vessels of God. I wept. I have not stopped praying and crying. My heart is full knowing they had to have all the staging and all the hype and all the crowd...but the GOD of Heaven and Earth...wanted to give them a Divine-God-Appointment!

To God be all the GLORY and HONOR.

If anyone wants to know if I believe God can speak Yes...Absolutely, is my Answer!
Be praying for me...and let me know what you think about all of this.

Burdened for all of our Leaders!
Pastor Mark Arnold
Below is my poem that the Lord put on my heart and the last stanza has been ringing in my spirit for a long time now. This is confirmation my friends. I know many that are making choices that do not line up with God's word,I am just the messenger,and you know what they say...Don't shoot the messenger but I know God is speaking to willing vessels for he speaks to me often,more now in these Last days.I also pray for sarah and stand on this God's word
Isaiah 54:17No weapon that is formed against thee shall prosper; and every tongue that shall rise against thee in judgment thou shalt condemn. This is the heritage of the servants of the LORD, and their righteousness is of me, saith the LORD.
We Must Remember Our Jewish Brethren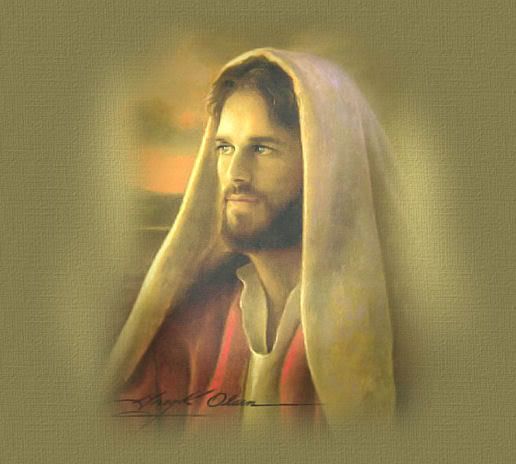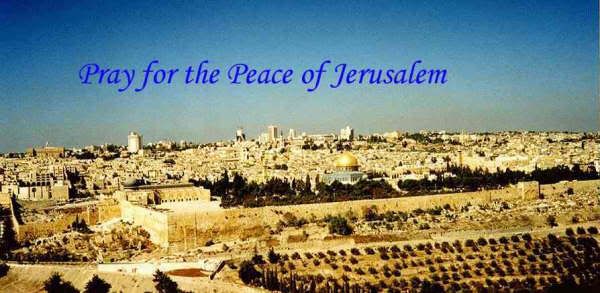 Do we not remember we Gentiles were grafted in
That we truly owe much thanks to our Jewish brethren
If it weren't for them we wouldn't have our Jesus
If it weren't for them we wouldn't have God's word to teach us
If it wasn't for their disobedience we could've been left out
Yet God allowed them to continue in their wayward doubts
Then grafted us in as His adopted children
However it's the jewish brethren that remain His first chosen
It's hard for me to fathom what on earth has happened
For how can hate rise up against the bloodline of God's only begotten
The horrid holocaust tried to wipe them off the face of the earth
Never giving a second thought it's because of them we have a chance at rebirth
We are grafted in making us all God's children and kin
We are even commanded in His word to bless and pray for Jerusalem
For God has promised blessings for those that bless them
He also promised a curse on those that did any harm to His chosen
How and why would we overlook giving thanks for them and praying
Is it so easy to take for granted the gifts of the prophets down to our salvation?
The time is closing in when the fullness of the gentiles will end
Then God will remove the veil of His first beloved children
So with all that said will you remember for them we must pray
For when Jesus returns we will all become His united family
How could many claim to love Jesus if they care not for His decendants
It is only by prayers going up that God in heaven can mend things
We were all made in His image to create with our words and given dominion
We must be constant in prayer in these perilous times for our nations and Jerusalem
As it was in the beginning so shall it be in the end
Not to excuse men but God is raising up women
In these days to be Esther's for such a time as this to usher in

We must remember to be in prayer for all our Jewish brethren
By ; Pastor Linda Begley 9-25-2008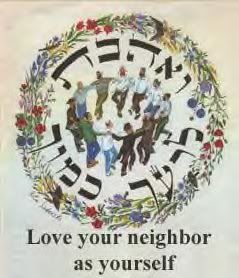 Let's fulfill Jesus' Prayer... John 17:21 That they all may be one; as thou, Father, art in me, and I in thee, that they also may be one in us: that the world may believe that thou hast sent me.
Isaiah 62:1-2,6-7 1 For Zion's sake will I not hold my peace, and for Jerusalem's sake I will not rest, until the righteousness thereof go forth as brightness, and the salvation thereof as a lamp that burneth. 2 And the Gentiles shall see thy righteousness, and all kings thy glory: and thou shalt be called by a new name, which the mouth of the LORD shall name. 6 I have set watchmen upon thy walls, O Jerusalem, which shall never hold their peace day nor night: ye that make mention of the LORD, keep not silence, 7 And give him no rest, till he establish, and till he make Jerusalem a praise in the earth. Gen.12:3 And I will bless them that bless thee, and curse him that curseth thee: and in thee shall all families of the earth be blessed. Curse in the meaning of hebrew is to speak ill of,to lightly esteem,or to show contempt to.
Let us pray together now and continue to pray...
Heavenly Father, I come humbly to your throne room this day to pray for the safety of your people and Jerusalem.I pray for every household that they won't have to suffer no more.I pray for the loss of loved ones they have endured.I pray anyone having an abundance that they would give in prayer and financially to bring God's people that is scattered back to their homeland. I pray for the safety of all the missionaries Lord for their safety and for your guidance. I pray for a hedge of protection from all the evil that is trying to come against your people,standing on your word and proclaiming for them ,it is written in Isa.54:17 No weapon that is formed against thee shall prosper; and every tongue that shall rise against thee in judgment thou shalt condemn. This is the heritage of the servants of the LORD, and their righteousness is of me, saith the LORD.
If you have been blessed, it is to be a blessing. Please consider visiting...