Many In Valley Of Needed Decision Pt.1
(Relationship or Religion)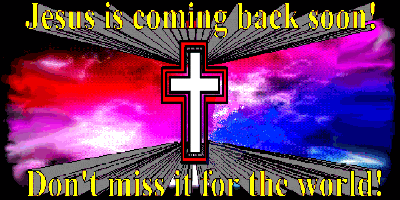 Seek ye first the kingdom of God and His righteousness
Different books/bibles represent doctrines not of Jesus
Through manmade religions the enemy has deceived many of us
True christianity is not religion it's a relationship "in Christ Jesus"

From the bottom of my heart I pray none take this as an attack
There's precious souls at stake not knowing the facts
This write will vary from rhyme to reason to be more exact
Our very life eternal depends on what we believe to be on track

(Hosea 4:6 My people are destroyed for lack of knowledge:
because thou hast rejected knowledge, I will also reject thee,
that thou shalt be no priest to me: seeing thou hast forgotten
the law of thy God, I will also forget thy children.

Tyndale was first to attempt to translate the bible,and his crime
was in doing so.(He done all of NT and some of the OT)
He was imprisoned in a dark cold cell for approx.
16 months, On Oct.6,1536 he was tied to a stake,strangled
and burnt to death.(ordered by catholic King Henry viii)
His last words "Lord, open the eyes of the king"
His prayer was answered in 1611 when King James
translated the Holy Scriptures.
The 66 books of the KJV consist of Genesis to Revelation
These have been the chosen God breathed word since 1611

After countless hours seeking the truth in why many
believe differently
The underline reason was manmade books and the
added apocrypha not chosen for not God Breathed
From Genesis to Malachi , Jesus was concealed
From Matthew to Revelation, Jesus was revealed
To the glory of God the Father christians worship God
in Christ Jesus through the holy Spirit God's truth will prevail

To my amazement once again I was led to the dictionary
While being aware of the apocrypha and of prayer
I know it was the holy Spirit that guided me there
The holy Spirit always lines up with God's word,be aware

While comparing doctrines of catholicism and christianity
Well aware it was laid upon my heart to seek for sharing
The many differences I found was enlightening to me
It is for the love of mankind to share this scriptually

We are told to pray to our heavenly Father in the name of Jesus
It is to our heavenly Father our sins we're to confess
Both the bible dictionary and webster's meanings were clear
To pray to any other than God,and adhere to man's rules
is an abomination please beware
+++++++++++++++++++++++++++++++++++

Meaning of Apocrypha-
Taken from the Webster New World Dictionary-3rd College Edition

Apocrypha : Any writings, anecdotes,etc. of doubtful authenticity
or authorship,fourteen books of the Septugint that are rejected
in Judaism and regarded by Protestants as not canonical,eleven
of them are fully accepted in Roman Catholic Canon.
2.Various writings falsely attributed to biblical characters ,
or kept out of the New Testament because not accepted as resulting
from revelation.
Apocryphal : 1.of doubtful authorship or authenticity.
2.not genuine, spurious, counterfeit.
3.of or like the Apocrypha-SYN. Ficticious

Meaning of Catholicism- the doctrine, faith, practice,
and oganization of a Catholic church,esp of Roman Catholic,
(the head is the Pope) including Greek Orthodox,
and Anglo-Catholic etc. as distinguished from the Reformed
or Protestant churches.

Meaning of Protestant- a.Any member of the various christian
churches established as a result of the reformation
b.any Christian not belonging to the Roman Catholic or Eastern Orthodox church

( I invite any and all feedback,and any added
knowledge one may have )
Lovingly In Christ and In His Service
Pastor Linda Begley

Precious Ones,I love you all! And Jesus loves you MORE!
I have posted the meaning of PRAYER on last page posted.
I have to post this message in parts, after MUCH prayer for this
has to be the largest message given to me and with many of them,
they are not easy, but to Almighty God I must answer to and obey.
TO GOD BE THE GLORY FOREVER,Amen
I was led to the dictionary on important meanings of truth given.
All truth has to line up with God's word, and I prayerfully and
humbly share what I feel the holy Spirit is revealing.

Ezekiel 3:17-18 King James Version
17 Son of man, I have made thee a watchman unto the house of Israel:
therefore hear the word at my mouth, and give them warning from me.

18 When I say unto the wicked, Thou shalt surely die; and thou givest
him not warning, nor speakest to warn the wicked from his wicked way,
to save his life; the same wicked man shall die in his iniquity;
-------------------------------------------
but his blood will I require at thine hand.
-------------------------------------------
John 2:3 And when they wanted wine, the mother of Jesus saith unto him,
They have no wine.
4 Jesus saith unto her, Woman, what have I to do with thee?
mine hour is not yet come.
5 His mother saith unto the servants, Whatsoever he saith unto you, do it.
***********************************
Luke 11:27-28
27 And it came to pass, as he spake these things,
a certain woman of the company lifted up her voice,
and said unto him, Blessed is the womb that bare thee,
and the paps which thou hast sucked.
28 But he said, Yea rather, blessed are they that hear
the word of God, and keep it.

Acts 5:29
Then Peter and the other apostles answered and said,
We ought to obey God rather than men.

Acts 15:20
But that we write unto them, that they abstain from pollutions of idols,
and from fornication, and from things strangled, and from blood.

Eph.2:8-9,13
8 For by grace are ye saved through faith; and that not of yourselves:
it is the gift of God:
9 Not of works, lest any man should boast.
13 But now in Christ Jesus ye who sometimes were far off are
made nigh by the blood of Christ.

John 19:30
When Jesus therefore had received the vinegar, he said, It is finished:
and he bowed his head, and gave up the ghost.

Matt.12:46-50
46 While he yet talked to the people, behold, his mother and
his brethren stood without, desiring to speak with him.
47 Then one said unto him, Behold, thy mother and thy brethren
stand without, desiring to speak with thee.
48 But he answered and said unto him that told him, Who is my mother?
and who are my brethren?
49 And he stretched forth his hand toward his disciples, and said,
Behold my mother and my brethren!
50 For whosoever shall do the will of my Father which is in heaven,
the same is my brother, and sister, and mother.

Matt.23:8-9
8 But be not ye called Rabbi: for one is your Master, even Christ;
and all ye are brethren.
9 And call no man your father upon the earth: for one is your Father,
which is in heaven.

1 Peter 4:10-11
10 As every man hath received the gift, even so minister the same one to
another, as good stewards of the manifold grace of God.
11 If any man speak, let him speak as the oracles of God;if any man minister,
let him do it as of the ability which God giveth: that God in all things
may be glorified through Jesus Christ, to whom be praise and dominion
for ever and ever. Amen.

1 Tim.2:5
For there is one God, and one mediator between God and men,
the man Christ Jesus;

1 Tim.4:1-3
Now the Spirit speaketh expressly, that in the latter times some
shall depart from the faith, giving heed to seducing spirits,
and doctrines of devils;
2 Speaking lies in hypocrisy; having their conscience seared with
a hot iron;
3 Forbidding to marry, and commanding to abstain from meats,
which God hath created to be received with thanksgiving of them
which believe and know the truth.

2 Tim.3:16-17
16 All scripture is given by inspiration of God, and is profitable
for doctrine, for reproof, for correction, for instruction in righteousness:
17 That the man of God may be perfect, thoroughly furnished unto all good works.

2 Peter 3:16-17
16 As also in all his epistles, speaking in them of these things;
in which are some things hard to be understood, which they that are
unlearned and unstable wrest, as they do also the other scriptures,
unto their own destruction.
17 Ye therefore, beloved, seeing ye know these things before,
beware lest ye also, being led away with the error of the wicked,
fall from your own stedfastness.