A Must Have Child Safety Story Book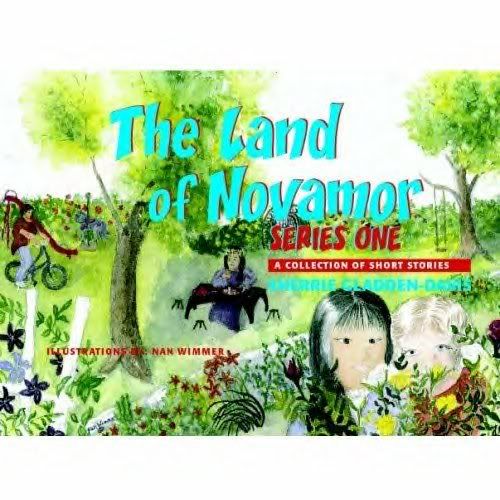 Hello My Friends,
It's not often that I find myself personally standing behind a product or item on the market today,but I feel this book is a must have for the times that we live in now.Our children are targets and also lacking many times in knowledge of many aspects in life that due to buisiness,and or loss for words adults fail in truly touching many bases that need to be addressed. This book covers so many different issues and it is such an easy read for both youth to read or an adult to share in a group setting for story telling with so much detail on several subjects that a child needs to know but may not think to ask,or maybe not know how to address a certain issue.This is truly a gift to parents out there for it is a valuable tool already layed out for you as well as an enjoyable gift that perhaps can save your child from danger as well as motivate them in welldoing. There is few people that doesn't know of someone or even themselves having young children that this little story book wouldn't be a great tool as well as enjoyable to read. It's artwork is also layed out for the youth to enjoy the pictures as well.I know myself that I can remember stories as a child much better than just watching a movie or someone telling me something.Storybooks just seem to have an upperhand on obtaining knowledge that will last for years to come.It touches on adoption, on playing with friends nicely,on crossing the street,on strangers tricks and lies and passwords shared between child and parents for safety,good touch and bad touch,and the importance of always sharing your day with your parents and much more that doesn't come to mind at this moment,but I thoroughly enjoyed it and beings our children are so precious to us I had to set up this page in hopes that many would have the opportunity to purchase it as well. I have been email friends with Sherry for a couple years or more now, she has a heart of gold and has become so dear to me... and she has a passion to make a difference in abused or missing children. She is a gramma herself that is hands on with her grandbabies and adores them all, both by birth and by heart adopted. I give this book 10 stars! I hope that you will share this page with others as well, for in so doing you have helped to make a difference, for when this little book is being circulated ,so is awareness and information desperately needed to share with our young children today.
http://www.amazon.com/Land-Novamor-One-Sherrie-Gladden-Davis/dp/1439216894/ref=sr_1_2?ie=UTF8&s=books&qid=1235009289&sr=1-2
Read below the back of the book on the statistics and with each year the numbers grow.
IF for any reason the link don't work ,you can go to Amazon.com select books and type in the search area to the right of that : Sherrie Gladden -Davis
She is also the author of another book that was made into a Lifetime movie. A true life story of her own blood sister.