Don't Compromise For God Will Recognize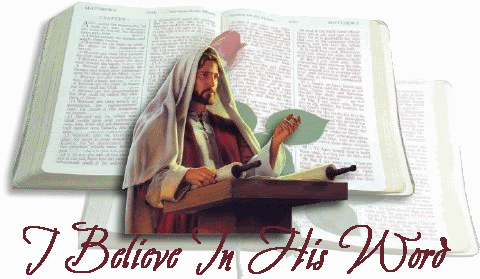 Many will in these last days compromise
For it is their goal to be self righteous and recognized
Avoiding God's mandate and will in their lives
Is hurting the heart of God if they'd only realize
Although the truth was long ago prophesied
Man continues to rebel and believe the father of lies
Seeking after their own wants and desires
Waxing colder each day as they follow a liar
When God's word was written for our own safety
To follow after God's will into His divine destiny
All that is good ,evildoers attempt to remove
Including the very sovereignty of God's truth
Yet no matter how mankind will compromise
God's almighty power will be recognized
For all will reap indeed what they sow
Those that change God's laws someday will know
His wrath upon evildoers He'll show
To those that don't meditate on His word to grow
God sees the heart of every man friend or foe
Those that reject Him the lake of fire they'll go
We are told first to seek God's kingdom
To do His will and over the earth take dominion
This goes for every man, tribe and nation
To hold fast to His word in righteousness and salvation
Removing or changing His laws is an abomination
Perfecting your love walk is God's foundation
His laws were established not to be tampered with
As with the law of marriage and babies are gifts
He prophesied man in the last day seeking their own lust
Doing all kinds of evil and unrighteousness
Denying their Creator as they seek ungodliness
Changing God's laws of good to being unjust
Yet claiming to be christians in their own eyes
Seeking after worldly things instead of renewing their minds
We're to take up our cross and be more Christlike
Ungodly things of this world we shouldn't take delight
I feel the need to share this with you
As a reminder God sees and knows all we do
Wherever you go would Christ go there too?
Walk in love allowing the Holy Spirit to guide you through
A great guide for the church is in Ephesians
A revival is needed for self proclaimed christians
For they still walk and talk as the secular world
God's word is the manual for man,woman,boy and girl
God's alarm is going off for a wake-up call
For many in these last days will fall
Being tempted by submitting to all kinds of evil
Don't compromise but seek God's purpose and will
There's teachers out there to just tickle your ears
Causing many to be deceived by what they hear
If it doesn't line up with God's word real clear
Avoid false teachers and seek God more sincere
We're saved by grace through faith
However if we're truly saved we'll turn from old ways
When born again old things pass away all become new
The Holy Spirit regenerates Christ life in you
By ; Pastor Linda Begley
5-13-09
Prov.10:12
Hatred stirreth up strifes: but love covereth all sins.
Matt.7:13-15
13Enter ye in at the strait gate: for wide is the gate,
and broad is the way, that leadeth to destruction,
and many there be which go in thereat:
14Because strait is the gate, and narrow is the way,
which leadeth unto life, and few there be that find it.
15Beware of false prophets, which come to you in sheep's clothing,
but inwardly they are ravening wolves.
2 Peter 3:2-4
2That ye may be mindful of the words which were spoken
before by the holy prophets, and of the commandment
of us the apostles of the Lord and Saviour:
3Knowing this first, that there shall come in the last days scoffers,
walking after their own lusts,
4And saying, Where is the promise of his coming?
for since the fathers fell asleep,
all things continue as they were from the beginning of the creation.
2 Timothy 3:1-5
1This know also, that in the last days perilous times shall come.
2For men shall be lovers of their own selves,
covetous, boasters, proud, blasphemers,
disobedient to parents, unthankful, unholy,
3Without natural affection, trucebreakers,
false accusers, incontinent, fierce,
despisers of those that are good,
4Traitors, heady, highminded, lovers of pleasures
more than lovers of God;
5Having a form of godliness, but denying the
power thereof: from such turn away.
1 Cor.15:34,57-58
34Awake to righteousness, and sin not;
for some have not the knowledge of God:
I speak this to your shame.
57But thanks be to God, which giveth us the victory
through our Lord Jesus Christ.
58Therefore, my beloved brethren,
be ye stedfast, unmoveable, always abounding
in the work of the Lord, forasmuch as ye know
that your labour is not in vain in the Lord.
Mark 4:11-25 (Amplified Bible)
Given in layman's terms ,given boldly in hope all will
diligently seek the word of God.For it is for everyone
to work out their own salvation.
11And He said to them, To you has been entrusted the mystery of the kingdom of God [that is, [a]the secret counsels of God which are hidden from the ungodly]; but for those outside [[b]of our circle] everything becomes a parable,
12In order that they may [indeed] look and look but not see and perceive, and may hear and hear but not grasp and comprehend, [c]lest haply they should turn again, and it [[d]their willful rejection of the truth] should be forgiven them.(A)
13And He said to them, Do you not discern and understand this parable? How then is it possible for you to discern and understand all the parables?
14The sower sows the Word.
15The ones along the path are those who have the Word sown [in their hearts], but when they hear, Satan comes at once and [by force] takes away the message which is sown in them.
16And in the same way the ones sown upon stony ground are those who, when they hear the Word, at once receive and accept and welcome it with joy;
17And they have no real root in themselves, and so they endure for a little while; then when trouble or persecution arises on account of the Word, they immediately are offended (become displeased, indignant, resentful) and they stumble and fall away.
18And the ones sown among the thorns are others who hear the Word;
19Then the cares and anxieties of the world and distractions of the age, and the pleasure and delight and false glamour and deceitfulness of riches, and the craving and passionate desire for other things creep in and choke and suffocate the Word, and it becomes fruitless.
20And those sown on the good (well-adapted) soil are the ones who hear the Word and receive and accept and welcome it and bear fruit--some thirty times as much as was sown, some sixty times as much, and some [even] a hundred times as much.
21And He said to them, Is the lamp brought in to be put under a [e]peck measure or under a bed, and not [to be put] on the lampstand?
22[[f]Things are hidden temporarily only as a means to revelation.] For there is nothing hidden except to be revealed, nor is anything [temporarily] kept secret except in order that it may be made known.
23If any man has ears to hear, let him be listening and let him perceive and comprehend.
24And He said to them, Be careful what you are hearing. The measure [g][of thought and study] you give [to [h]the truth you hear] will be the measure [i][of virtue and knowledge] that comes back to you--and more [besides] will be given to you who hear.
25For to him who has will more be given; and from him who has nothing, even what he has will be taken away [[j]by force],