~*~A Fighting Chance ~*~


God is Creator of all creatures plus all heavens and earth
He alone not man can show forth all your worth
It is His love for you that gives your every breath
Many still don't know the fulness of His love or the depth
Time and time again even christians are turning away
From the very Creator because of words another might say
Does anyone realize it's not God that offended them ?
He's a loving Father wanting to fellowship with His children
There's no place you can go that offense may not rise
It's then we pray for our offender being used by the father of lies
If only people would get mad at the devil instead of man
Then the body of Christ could be triumphant in God's plan
Days are drawing nigh to face judgement for our words and deeds
For many in the church is failing in the love walk to succeed
There's dust on the bibles of many except for church on Sunday
Then there's some christians gone astray that never read or pray any
God's calling for a revival and repentance of all sin
Do christians not even know it's a sin to not serve Him
We are called to build His kingdom which is upon earth now
His written word and the Holy Spirit is to guide and show us how
More urgent than ever God needs His army strong
To put on all the armor to battle the devil all along
The words of the prophets are rapidly coming to past
It's only in God's Will that mankind stands a fighting chance
By ;Pastor Linda Begley
10-10-2008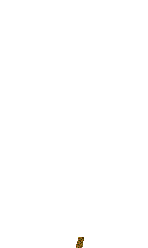 2 Timothy 3:16-17 16 All scripture is given by inspiration of God, and is profitable for doctrine, for reproof, for correction, for instruction in righteousness:
17 That the man of God may be perfect, thoroughly furnished unto all good works.
Psalm 19 :7-8
7 The law of the LORD is perfect, converting the soul: the testimony of the LORD is sure, making wise the simple.
8 The statutes of the LORD are right, rejoicing the heart: the commandment of the LORD is pure, enlightening the eyes.
Psalm 107:20 He sent his word, and healed them, and delivered them from their destructions.
Psalm 119:165 Great peace have they which love thy law: and nothing shall offend them.
Romans 10:17 So then faith cometh by hearing, and hearing by the word of God.
Romans 15:4 For whatsoever things were written aforetime were written for our learning, that we through patience and comfort of the scriptures might have hope.
Proverbs 4:20-22
20 My son, attend to my words; incline thine ear unto my sayings.
21 Let them not depart from thine eyes; keep them in the midst of thine heart.
22 For they are life unto those that find them, and health to all their flesh.