CELEBRATION OF JESUS' RESURRECTION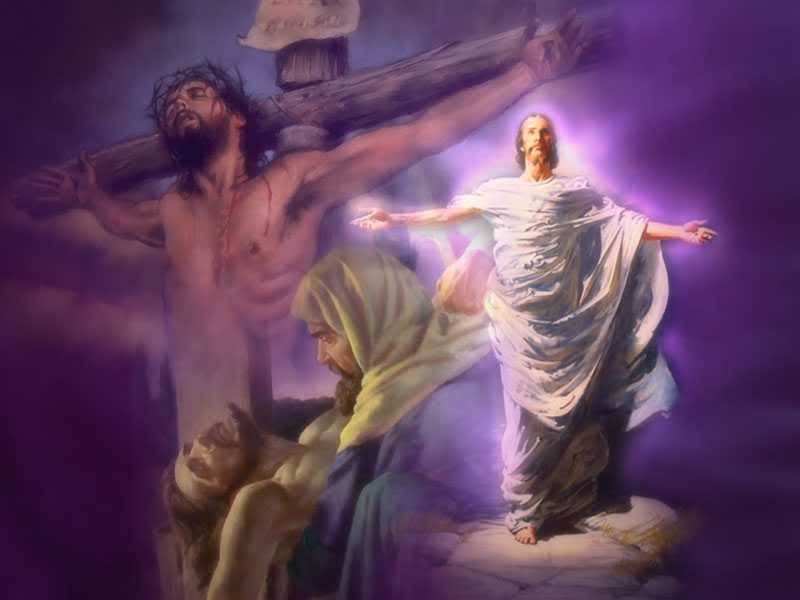 It was love that nailed you to the cross that day
It was the love of the Father that pathed the way
It was obedience and love that you done the Father's will
It was the power of resurrection that today you live still
It was you Sweet Jesus that paid the final cost
That whosoever will could have eternal life to not be lost
It is you that offers salvation to impart
It is you that wants to fellowship and live within our heart
It is you that sits at the right hand of the Father now
Watching over a sin sick world of many refusing to bow
Yet you with all your sovereignty knows the beginning to the end
Knowing someday every knee will bow
To You...the Lord of lords and King of kings
For you are the Alpha and The Omega the beginning and end
The redeemer of the world that washes away our sins
The one that sticks closer to us than any brother
With agape love that can be felt like no other
So as we are here to celebrate the day of your resurrection
I just want to send up praises for God's perfect gift of salvation
I love you my Savior with every fiber of my being
As I look forward to the day of your face I will be seeing
I know it won't be long for I can see the signs
As I anxiously await for my Savior Lord divine
Appearing in the clouds to rapture up your church
Glory,honor and praise I give to you for this rebirth
Glory Hallelujah,Christ arose that day
The precious lamb of God that takes our sins away
Glory Hallelujah, He lives forever more
Luke 19:10
For the Son of man is come to seek
and to save that which was lost.
Acts 4:11-12
11 This is the stone which was set at nought
of you builders,
which is become the head of the corner.
12 Neither is there salvation in any other:
for there is none other name under
heaven given among men,
whereby we must be saved.
1 Tim.1:15
This is a faithful saying, and worthy of all acceptation,
that Christ Jesus came into the world to save sinners;
of whom I am chief.
Heb.1:3
Who being the brightness of his glory,
and the express image of his person,
and upholding all things by the word of his power,
when he had by himself purged our sins,
sat down on the right hand of the Majesty on high:
Heb.10:15-17
15 Whereof the Holy Ghost also is a witness to us:
for after that he had said before,
16 This is the covenant that I will make
with them after those days,
saith the Lord, I will put my laws into their hearts,
and in their minds will I write them;
17 And their sins and iniquities will I remember no more.