O' Taste And See...Thanksgiving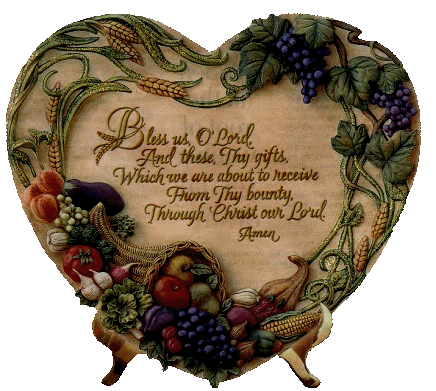 In psalm 34:8 it tells us to taste and see that the Lord is good
His word brings life and nourishment to them that know and have understood
Homes around the world celebrate thanksgiving one day a year
Giving thanks to God for the feast and all they hold dear
My prayer is that all would extend and celebrate
The blessings we receive daily from Our Lord is so great!
Most people don't give thanks for the daily food they eat
Much less honor God for all His blessings they receive
His word says man shall not live by bread alone
It is His word daily we should partake of in every home
For if all mankind would take to heart this truth
Thanksgiving daily would become a lifestyle for both me and you
In the blink of an eye loved ones or job security can be gone
But if you trust in God...He'll sustain you all the day long
These words I write comes from a heart of knowing
Suffering loss of loved ones and job security recently
Yet God's peace and loving kindness is continually showing
For He promised never to leave nor forsake us
Let us give praises daily to our God and Lord Jesus
Let us be aware that without Him we could cease to breathe
For it is the sacrifices of Jesus that offers life more abundantly
A heart of thanksgiving should be the heart of every man
To give thanks unto the Lord for all good things come from Him
To take for granted that our tomorrow will even come
Is a false sense of security...for tomorrow isn't promised to anyone
O' taste and see that the Lord is good!!
May you have a blessed thanksgiving daily In your heart ,in your home, and in your neighborhood
His mercy and goodness is forever to those that have understood
By ; Pastor Linda Begley Nov. 2008
Psalm 100:1-5
1 Make a joyful noise unto the LORD, all ye lands.
2 Serve the LORD with gladness: come before his presence with singing.
3 Know ye that the LORD he is God: it is he that hath made us, and not we ourselves; we are his people, and the sheep of his pasture.
4 Enter into his gates with thanksgiving, and into his courts with praise: be thankful unto him, and bless his name.
5 For the LORD is good; his mercy is everlasting; and his truth endureth to all generations.