URGENT :Word Of Knowledge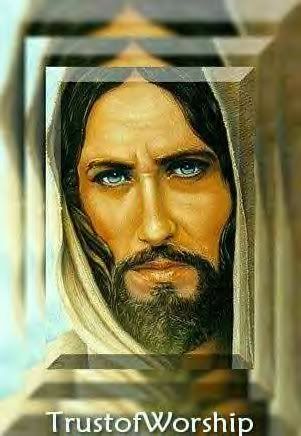 "Holy Spirit Breathed"
This is no horse and pony show
This word is given that you might know
BE YE SEPERATE, I SAY; BE YE SEPERATE!!!
This world today is overrun by "ism"
When God is calling for a Holy Spirit baptism
On the rise and worst of all is atheism
A sad false religion of New Age spiritualism
Still alive today the godless communism
There's brain washing and controlled humanism
God's laws being removed by darwinism and secularism
The love of mammon,sin and materialism
There's only one "ism" important to God
He calls His army on world "ism" to trod
Hearken and come forth for a Holy Spirit baptism
Turn ye away from the abominable paganism
With pen in hand I'm guided to write
All the "ism" unpleasant in God's sight
He's calling His church to be more bold
On His Holy Word to seek and grab ahold
This message is timely and needs be shared
For the Lord God is calling you to be aware
It is He that breathed the "Living Word"
Do not be deceived in all that you've heard
ONLY trust in "His Word" for all truth
Don't let the "ism" of the world destroy you
There's many false religions being born
Take Heed of the devourer I now warn
I come quickly and every knee will bow
The truth is to be burnt into your heart now
I see your comings and goings none do I miss
Take Heed to one and all as you read this
In the twinkling of an eye
I will appear in the sky
What manner of gods do you serve?
The days draw nigh get in "My Word"
For no rock will be left unturned
My wrath will come and stubble will be burned
My people perish for lack of knowledge
Feed on "My Infallible Word"not of manmade I abolish
For it is " I AM" that will promote you
Come one, Come all that hear to do
Be ye disciples of the "Good News"
As My reporters be diligent of "My Truth"
signed ;" I AM" Saith The Lord GOD
6-22-08 Holy Spirit Breathed
Pastor Linda Begley the Pen
I pray you will share with ALL!!
Scripture I was brought to also share:
Rev.1: 3
Blessed is he that readeth,
and they that hear the words of this prophecy,
and keep those things which are written therein:
for the time is at hand.
James 1:25-28
25.But whoso looketh into the perfect law of liberty,
and continueth therein, he being not a forgetful hearer,
but a doer of the work, this man shall be blessed in his deed.
26.If any man among you seem to be religious,
and bridleth not his tongue, but deceiveth his own heart,
this man's religion is vain.
27.Pure religion and undefiled before God and the Father is this,
To visit the fatherless and widows in their affliction,
and to keep himself unspotted from the world.
Deut.11:18
Therefore shall ye lay up these my words
in your heart and in your soul,
and bind them for a sign upon your hand,
that they may be as frontlets between your eyes.